LAWA members — don't miss out on the opportunity to get the COVID-19 vaccine.

LAWA, in partnership with the LA County Department of Public Health and Walgreens, is giving LAWA's frontline essential workers the opportunity to get vaccinated against COVID-19.

The vaccinations will take place at the Airport Police Division's 96th Street Station (9571 Alverstone Ave, Los Angeles, CA 90045), 8 a.m. – 4 p.m., and are by appointment only. 

City employees may receive their vaccination during work hours, but should coordinate scheduling with their supervisor.

You may sign up for an appointment using this link: https://wagsoutreach.com/ss/LAW053649  (CUT AND PASTE the web address into your browser) or use this QR code: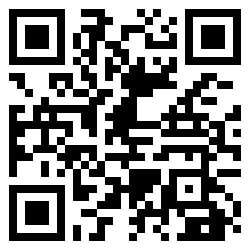 Please note that this link/code is for frontline LAWA employees only, and you will have to show your badge when you check in for your appointment. DO NOT SHARE THIS LINK/CODE WITH ANYONE ELSE.
The number of vaccine appointments is limited, so please sign up without delay.
To provide a smoother check-in experience, Walgreens asks that you fill out this Vaccine Administrative Record form in advance, print it out, and bring it to your appointment. If you are not able to fill out and print the form ahead of time, there will be printouts onsite for you to fill out when you check in.  You may also review information about the vaccine here.
What to bring to your appointment:
1.     Your LAWA badge
2.     Your photo ID with your name and Date of Birth
3.     If possible, your completed/printed out Vaccine Administrative Record
Second, the LA County Department of Public Health has appointments available now for Janitorial and Custodial staff for this Saturday and Sunday only. These Saturday and Sunday clinics will be at The Forum (in Inglewood) and LA County Office of Education (LACOE) (in Downey). The appointments will be available at: myturn.ca.gov
To register on MyTurn and see the clinics, you will need to select "Emergency Services" as the occupation on the eligibility page. The vaccination clinics are at The Forum and LACOE/Downey sites so you may need to put in the location of Inglewood or Downey to see the clinics. The clinic name will include: JANITORIAL AND CUSTODIAL STAFF ONLY.
Please remember to bring:  Badge or pay stub and photo ID with name and date of birth.